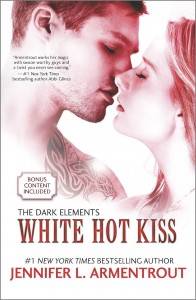 One kiss could be the last
Seventeen-year-old Layla just wants to be normal. But with a kiss that kills anything with a soul, she's anything but normal. Half demon, half gargoyle, Layla has abilities no one else possesses.
Raised among the Wardens—a race of gargoyles tasked with hunting demons and keeping humanity safe—Layla tries to fit in, but that means hiding her own dark side from those she loves the most.
When a tattooed, sinfully hot demon appears and claims he knows her secrets, Layla finds herself tempted by the forbidden. But trusting him could mean betraying the family that raised her. Worse yet, it could mean a ticket to the end of the world…
About Cassandra Neace
Cassandra Neace is a freelance writer living in Houston, Texas, and a contributing editor for Book Riot. Follow her on Twitter: @CassandraNeace